voici un article fantastique sous forme de top dix des meilleurs campagnes de pub dans le métro de Tokyo : ad-tricks in Tokyo's train stations.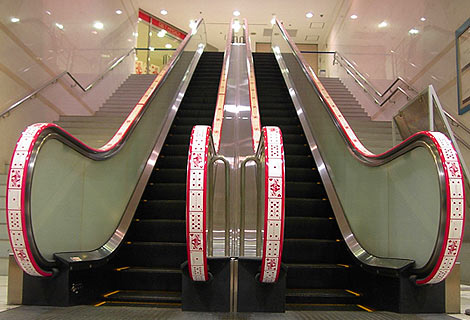 These handrails are simply decorative to give you the idea of what it might look like. Picture in the Lumine Department Store, Tokyo, Photo © Aap!
Peut-être que si notre chère « paquet de nerfs des halles » s'habillait avec autant de générosité, je pourrais y passer plus de 10 min sans risquer la « nerves crise ».
et pour nous accompagner dans cette balade, une autre petite balade :


POPUP
©Peter, Bjorn & John – Young Folks – 2006
J'en profite pour glisser cet autre lien vers Olivier Gondry et pour accueillir pingmag dans les liens.